1
DONATE NOW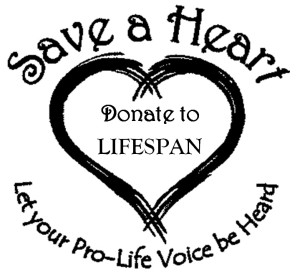 Give a Gift of Life! Make a gift in honor of a friend or loved one. Donations processed securely. Click here to make your donation. THANK YOU!
1
Become a Member
Do you love babies? Do you believe it is wrong to kill the innocent unborn or the elderly? Right to Life-LIFESPAN has two chapters, Oakland/Macomb and Wayne/Downriver. Come join us to fight for the rights of our most marginalized in society! Click here.

1
Events
Right to Life-LIFESPAN's Newsletter, LIFESPAN News, is published several times a year. Are you a member and you want to get your Newsletter electronically? Please click here to go to our Chapter Contact page and send the Main Office a request.